Today I am very excited to share an interview with
Leah Goren
, a Brooklyn based illustrator and textile designer. I love following Leah's work on her
blog
and am also a big fan of her
etsy shop
.
Your range on Etsy (and Anthropologie) is beautiful! Where else can I look out for your designs?
A handful of my products are stocked at a tiny boutique called Violet and Claire in Tokyo, but beyond that everything I make I sell myself. I work primarily in freelance illustration and licensing, and the items in
my shop
are more of an example of how my work can be used rather than their own line.
How did you get into textile and pattern design as an illustrator?
I just sort of fell into it naturally. I've always been interested in fashion, and once I realized I didn't want to actually study fashion in school I started designing patterns for fabrics on my own. I like that putting a painting on a product makes the painting instantly interactive, and isn't just a stagnant thing on a wall or piece of paper.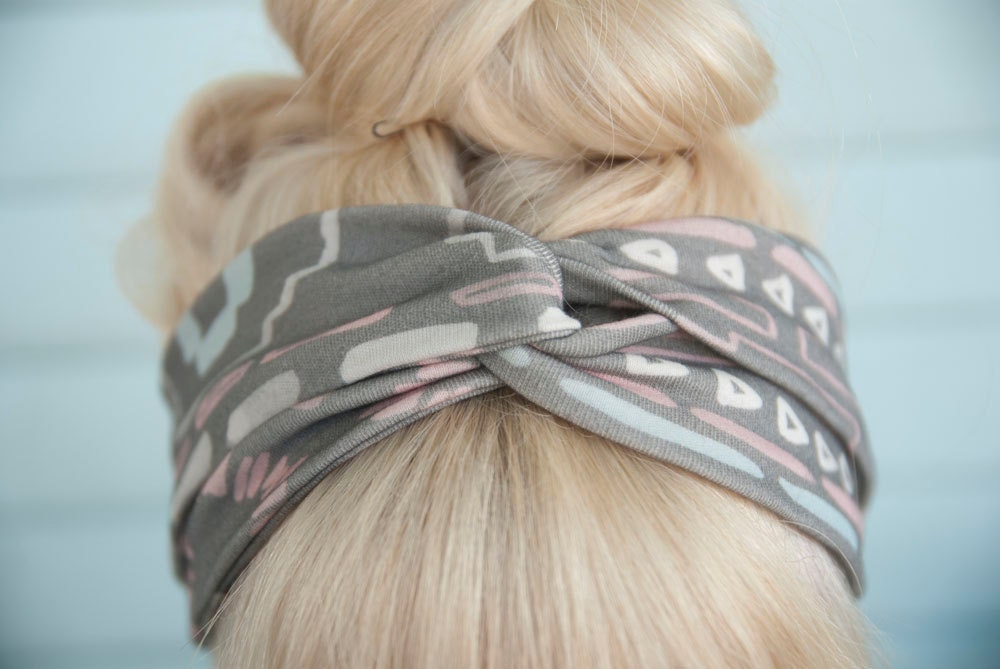 What helped you to follow your dreams and take the risk to create your own business?
I started my
Etsy Shop
while I was in school, so there was really no risk! I didn't have to support myself yet so I wasn't concerned with making a profit at the time, it was really just a good outlet for the things I made.
Can you tell us about the process of your work?
I start by painting, and I always use reference images. I'll just Google images of specific things if I know what I'm going to be drawing, or just scroll through blogs if I need ideas.
After I'm done painting, I scan my drawings and assemble a repeating tile in Photoshop.
From there I can edit colors and the final layout before I send it off to be digitally printed on fabric.
Can you tell us about your cat Moses? Is he supportive or distracting to your work?
Does Moses have any funny habits?
Definitely a distraction, he's terrible. He walks all over my desk, tries to jump on my shelves, tips over my paint water on purpose, lunges at my scissors when I'm cutting fabric. Sometimes he just makes me hold him and will do anything so that I just hold him while he sleeps, and of course then I don't have any hands to do work with. I like him the most when he's done wreaking havoc and falls asleep on the chair or in his box. He's the best though. His favourite foods that he's not supposed to have are smoked salmon, butter and cream cheese, and he loves playing with wire twist ties.He's also great at playing fetch.
What is it like living in NY and what do you enjoy about your neighbourhood?
Recently I've been really enjoying walking around my neighbourhood, Bushwick. It's really "up and coming" as they say, and there aren't a ton of shops, bars, restaurants, etc. here yet. So it feels smaller, I feel more connected to people I see, and as new places open it really feels like I'm part of a growing community. I go to yoga here, I pick up my CSA here, we are forever loyal to our little cafe on our block. It's great!
Do you have any new exhibitions or projects that we should look out for?
I'm always working on projects with friends when I can. Right now I'm doing some quilting projects with my neighbour who is a whiz at quilting. We're going to make some pillows too. I have a zine I did that I'm about to get printed, which a bunch of my friends contributed to, that'll be up in
my shop
soon as well.
What are your dreams for the future?
Keep making things! And I would love to do house wares at some point, table ceramics or kitchen things would be so fun.
For more Leah Goren:
Website:
http://www.leahgoren.com/
Blog:
http://leahreena.blogspot.com.au/
Etsy Store:
http://www.etsy.com/shop/leahgoren
My two new beautiful long skirts that I ordered from Leah Goren, below.
It was a very tough choice deciding which patterns I wanted to go on the skirts.
I love wearing a maxi skirt to the markets, to a picnic or to the beach.
I'm not sure about you, but I'm totally inspired to try my hand at some textile illustration/design.
Thank you so much Leah for doing the interview and I LOVE my new skirts!!